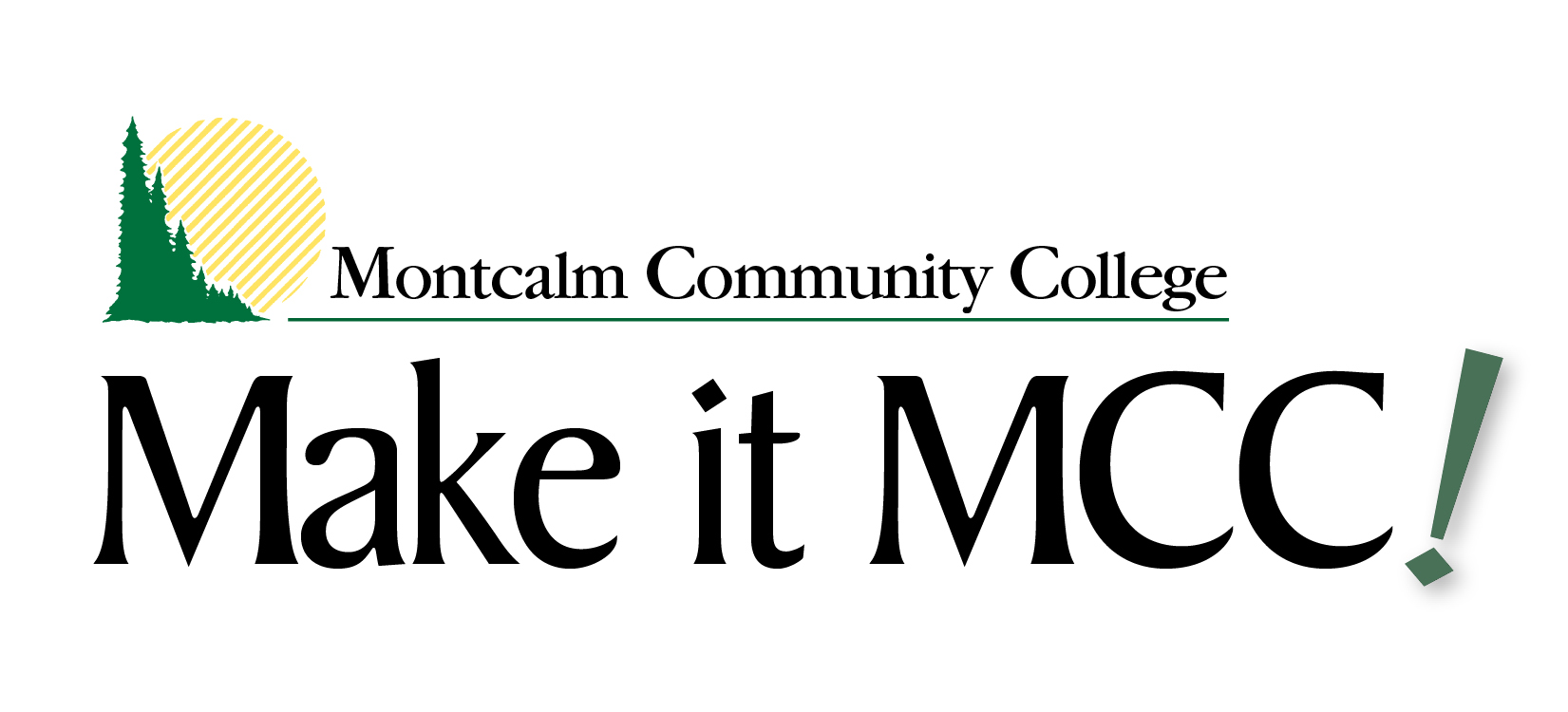 ---
---
Admission Policy
Montcalm Community College provides educational opportunities for all who seek them. Anyone who is 18 years of age or older, or whose high school class has graduated, is eligible to attend MCC as a degree-seeking student. Anyone younger than age 18 may attend as a non-degree seeking student. Admission to the college does not guarantee admission to academic programs with specific entry requirements.
Montcalm Community College complies with applicable federal and state laws prohibiting discrimination, including Title IX of the education amendments of 1972, Section 504 of the Rehabilitation Act of 1973, the Americans with Disabilities Act of 1990 and the Michigan Handicappers' Civil Rights Act.
It is the policy and practice of Montcalm Community College to provide equal educational and employment opportunities regardless of race, sex, pregnancy, color, religion, national origin or ancestry, age, marital status, height, weight, disability or veteran status, or genetics in all programs, activities, services, employment and advancement including admissions to, access to, treatment in, or compensation in employment as required by state and federal law. In addition, no person on the basis of sexual orientation, gender identity, or gender expression shall be discriminated against in educational programs, activities or admissions. Arrangements can be made to ensure that the lack of English-language skills is not a barrier to admission or participation.
New Student Enrollment Process
A Prospective Student Should:
apply for admission;
apply for financial aid (if desired);
provide proof of high school or GED completion;
complete new student orientation;
activate student e-mail account;
complete assessment, which is required before enrolling in many entry-level courses;
register for classes; and
arrange payment for classes.
Admission Application
Applications for Admission are available on the MCC website at www.montcalm.edu/getting-started. There is no application fee.
Prospective students may apply online. Official transcripts from previously attended colleges or universities must be sent directly from those institutions to MCC.
Students who are admitted and do not attend within 18 months of acceptance must reapply. Students who return to MCC after five years of non-attendance must also reapply.
Academic Assessment
Academic assessment is required for all students pursuing a program of study at MCC or who wish to enroll in a course with a placement prerequisite. MCC offers Guided Self-Placement where students after completing an ACCUPLACER assessment or submitting previously taken ACCUPLACER, ACT and SAT test scores from within the past five years meet with a counselor/advisor for placement into appropriate courses.  New students must complete and submit an Application for Admission prior to completing ACCUPLACER assessment or meeting with a counselor/advisor for Guided Self Placement. Students exempt from testing are those who have previously completed the ACCUPLACER test, have earned an associate or bachelor's degree, are age 60 or older, audit classes, or obtain a waiver from the instructor. 
Accuplacer Assessment   
MCC administers the ACCUPLACER assessment to gauge reading, math and writing skills. The scores obtained through the Accuplacer assessment may meet course prerequisites. You must be accepted to the college prior to taking the assessment.    
To schedule your ACCUPLACER assessment, please contact the Student Success Center at 989-328-1264 or studentsuccess@montcalm.edu or register online here.   
SAT Scores  
SAT scores from the past five years may be used to waive all or some sections of the Accuplacer. Download your detailed SAT score report from collegeboard.org and email it to studentservices@montcalm.edu.   
The following are the SAT scores (sub scores) needed to waive placement assessment:   
Writing & language: 25 
Reading: 25 
Math: 26 
See the Placement Score Equivalencies Chart. 
Nursing and Allied Health Program Admission
Students who intend to apply to nursing or another allied health program must also meet the admission requirements for that particular program. General standards required by the health care professions include, but are not limited to, drug screens, finger printing, criminal background checks, immunizations, and other required documentation and certifications.
Admissions requirements for these programs are outlined with the program description in this catalog.
Admission of Non-degree Seeking Students
Applicants who wish to take selected courses for personal interest or enrichment should indicate this on their Application for Admission. These applicants are not required to submit college transcripts, but must complete entry requirements for specific courses. Non-degree applicants are not eligible for federal or state financial aid.
Admission of High School, Middle School and Elementary School Students
Students who wish to enroll in MCC courses prior to graduation from high school should meet with their school counselor to submit an Application for Admission and discuss readiness for college coursework.
Dual Enrollment
Dual Enrollment is an educational option for high school students. Students are officially enrolled in high school and simultaneously enrolled in one or more college classes. The classes may be taken for college and/or high school credit. The student's high school may pay for tuition, fees and for required books. Students may be required to pay for some of the cost of attendance. Students interested in dual enrollment must contact their high school counselor or principal for eligibility requirements and authorization to register. Students must meet all college admission and registration requirements. For additional information, visit www.montcalm.edu/dual-enrollment.
Guest Students from Other Colleges
Students currently enrolled at other colleges or universities may attend MCC on a guest student status by completing a Michigan Uniform Guest Student Application, available from the admissions office at the institution where the student is enrolled, or from MCC's website at www.montcalm.edu/admissions/getting-started/ and select Guest Student Application.
International Students
International students must complete an International Student Application for Admission as well as an MCC Application for Admission; both are available on the MCC website at www.montcalm.edu/admissions/getting-started/ and select International Student Information. International students must submit original certified transcripts, in English, of all previous high school and post-secondary coursework; a financial statement or affidavit of support indicating ability to meet all educational expenses; documentation of English language skills (TOEFL); proof of housing and transportation, and a letter indicating their educational plans. Students must have established local housing and transportation arrangements.
International students who wish to have international post-secondary credit transferred to MCC must submit a course-by-course credit evaluation available through either World Educational Services (WES) or the American Association of Collegiate Registrars and Admissions Officers (AACRAO).
New Student Orientation
All new, credential-seeking students are encouraged to complete a New Student Orientation before beginning classes at MCC. New Student Orientation introduces students to MCC services and resources available to facilitate success as a student at MCC. Orientation is optional and offered online or in-person. Visit montcalm.edu/orientation for information or contact the Student Success Center at 989-328-1264 or studentsuccess@montcalm.edu.
Academic Advisement
Academic counselors and advisors are available to assist students with academic planning and defining educational goals. Counselors/Advisors guide students regarding course selection, meeting education and program requirements, dropping and adding courses, petitioning procedures and issues related to transfer. Academic advising is a collaborative effort between counselors or advisors and the students. Students are expected to read all pertinent MCC student information and participate in the advising process. Students are encouraged to meet with a counselor or advisor prior to registering.
Placement Score Equivalencies Chart